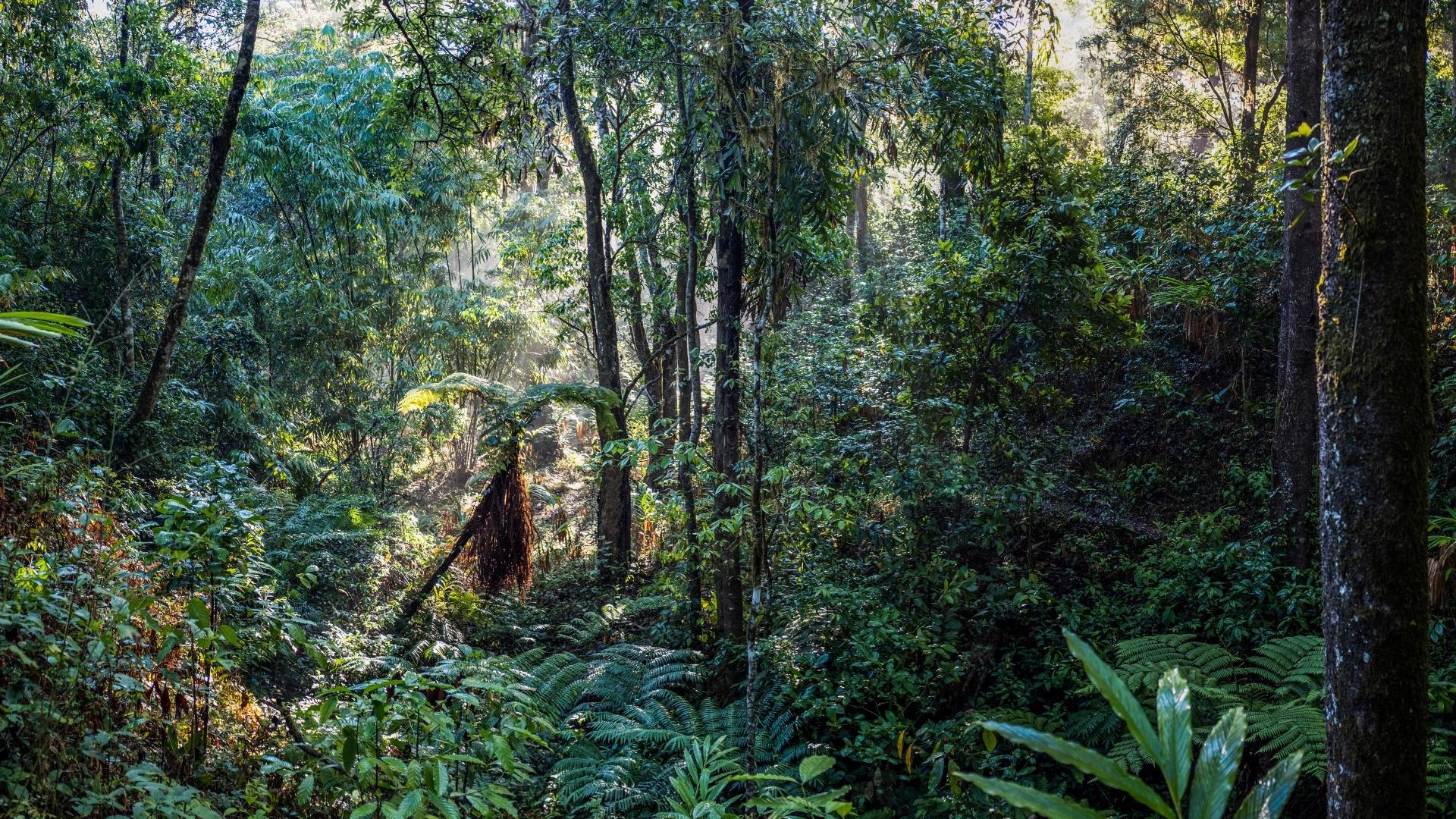 Religious beliefs, values, customs and traditions are of extreme importance in India. Since time immemorial, spirituality and esotericism have played a responsible role in conserving nature. Several rivers, lakes, mountains, and natural zones are connected with high spiritual value in India. Likewise, sacred groves comprise naturally grown trees spread over to an extent in the forests that carries religious importance for some communities and are protected by them.
Reportedly, over 10,000 sacred groves exist in India, which could be 10x higher than that, according to some experts and environmentalists. The sacred groves are connected with regional deities and ancestral spirits like Yakshas, Nagas, Demigods and Demons, and the communities perform numerous rituals. Activities such as hunting, cutting trees, encroachment and other immoral acts are forbidden. Traditionally preserved sacred groves from many generations are rich in biodiversity and provide shelter to rare species of flora and fauna.
The sacred groves are labelled by various names, such as devban, nagaban, mahavan, tapovan, srivana and so on, representing the spiritual dimensions and ecological tradition of antique Indian culture. Sacred groves in India are administered by tribal or village communities, temples, forest authorities and state enforcement agencies. In the coastal parts of Karnataka and Kerala, even private individuals and families maintain and administer the sacred groves.
Sacred groves are effectively beneficial in the following ways:
1. Due to the customary prohibition of human interference, sacred groves retain their pure nature and act as a direct source for ecological restoration.
2. Sacred groves are a secure source of rare and unique medicinal plants and establish a channel for safe refuge for various endangered animals and birds.
3. The groves protect the surface waters conserving the underground water sources as well, and the natural vegetation prevents soil erosion and land degradation to a greater extent.
4. Transpiration of the groves increases humidity in the atmosphere and regulates the temperature in its near surroundings, facilitating a favourable climate for communal settlements.
THREATS FOR SACRED GROVES
Land encroachment and urbanization to facilitate housing, industries, infrastructures and transportation.
Excessive exploitation of natural resources includes cattle grazing, pruning leaves and branches, gathering biomass and dead wood, and collecting honey, medicinal plants and wild fruits.
Extraction of sand and clay, operation of quarries and mining destroys the groves.
The invasive weeds adversely affect the ecological conditions and damage the environment.
Sacred groves are a natural heritage and an ecological requisite, and preserving these groves would be wise. Statutory protection in India is unavailable to most of these sacred groves and is of the least concern to enforcement agencies. Associated communities morally protect these groves from the past, and their chances of survival for future generations are in query.