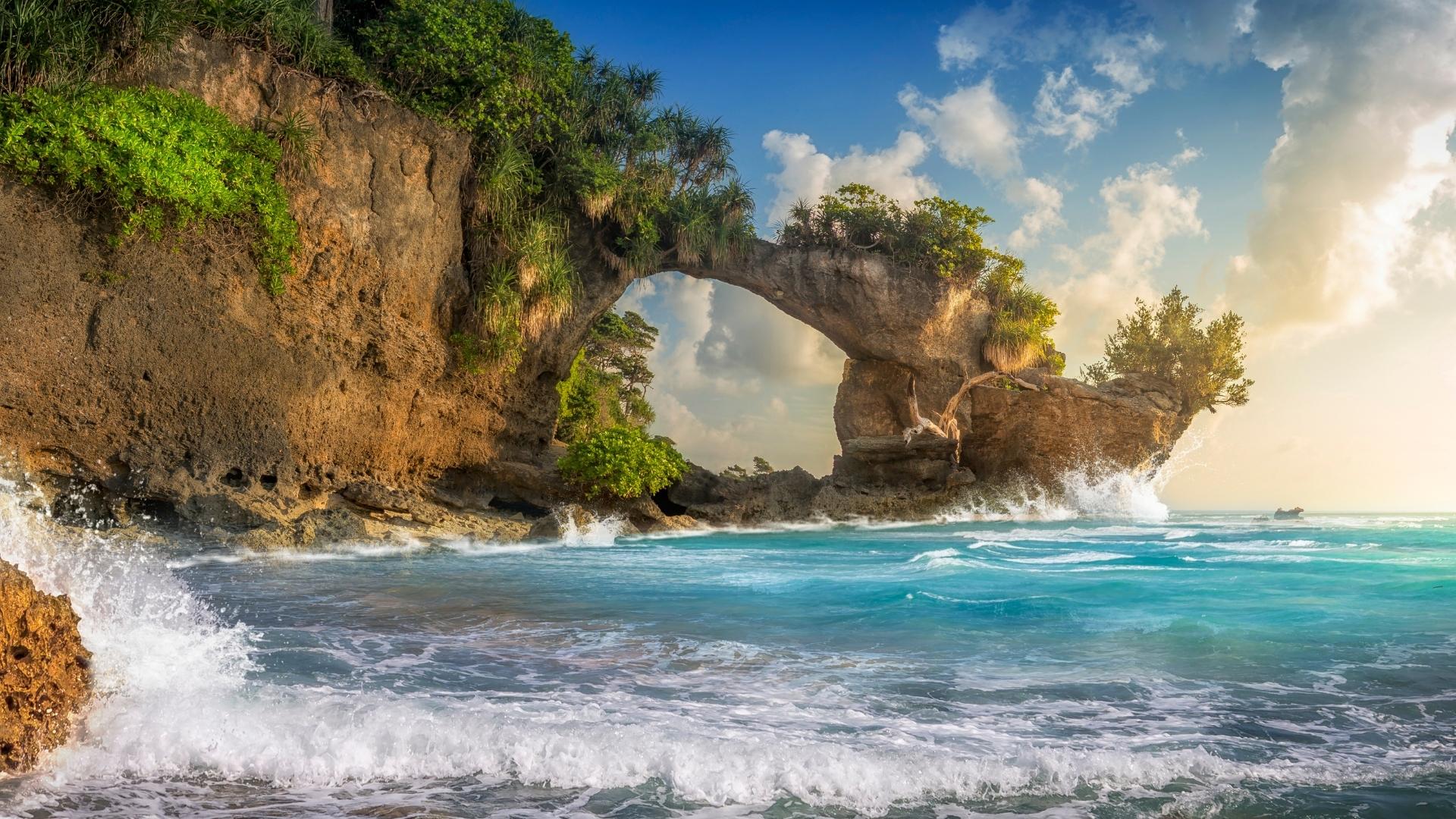 The Andaman islands entice travellers to discover the obscured magnificence. In brief, it is a surprising paradise in the Bay of Bengal, consisting of small and secluded islands brag pristine beaches and underwater experiences. One can imagine the white sand beaches, vibrance of sunsets (or sunrises), and lush green waters wrapped with primal jungles inhabited by exotic birds that relax your routine.
No second thought, a trip to the Andaman islands offers some unique experiences for families, couples, wildlife lovers, adventurers and divers. Though the rainfall is moderate, avoiding monsoons (May to September) would be ideal because of unpredictable sea waves and high humidity; on the contrary, the winters (October to February) offer the most pleasant experience.
To get the most out of the trip, a week-long on this prettiest group of islands is sufficient to explore and enjoy the following places:
PORT BLAIR
Reserve a couple of days upon your arrival to roam around the capital before hopping to other islands. An early morning visit to Corbyn's Cove beach (5 kilometres away from the town) will be a pleasant outset to explore in and around Port Blair; the beach caters for scenic lovers, swimmers and water sport enthusiasts. Chidiya Tapu is a serene beach that offers sunset and vibrant oceanic views located 30 kilometres away from the city; also, there is a biological park as an added inducement. Further, you can head towards Mundapahar to take pleasure in a short trek that gives you a view of amazing landscapes. Cellular Jail is an important landmark to visit in Port Blair. There are several museums; however, it is advised not to avoid the Anthropological and Naval marine museums on your itinerary. Another attraction is Mount Harriet, the highest peak on the island that provides fascinating views of other nearby islands.
ROSS ISLAND
Ross Island is an important historical landmark and is reachable in just 20 minutes from Port Blair, and spending half a day here is worthwhile. The island is home to old colonial ruins of the 19th century and delivers a ghostly ambience. Enjoy a walk looking into Japanese bunkers, ruins of church and cathedral, grand ballroom, water distilling plant, other built structures and ferar beach.
HAVELOCK ISLAND (SWARAJ DWEEP)
Soft white sand beaches, pristine blue waters, coral reefs and tranquil rainforests define Havelock island and delight the travellers by offering snorkelling, diving and swimming facilities. There are some beautiful beaches to experience the serenity of this island: Radhanagar beach, Elephant beach, Kalapathar Beach and Vijayanagar beach. Going to the beach on moonless nights, one can have a special experience observing impressive bioluminescence due to phytoplankton.
NEIL ISLAND (SHAHEED DWEEP)
Neil island is an exquisite small island reachable by the sea in just 2 hours from Port Blair. Broad beaches with unfaded sands and a large school of colourful fishes and corals under the surface waters make this place a divers paradise. The natural bridge made of carved rock is an unforgettable spot on the whole island.
---
Some tips for travellers: remember that one cannot always rely on internet services and plastic cards on the Andaman islands. Always keep some adequate cash and photocopies of valid government ID cards. For inter-island travels, depending on ferries would be ideal rather than considering helicopter services. One can hire bikes, rickshaws or cabs to roam the island. Some popular ferry services are provided by Makruzz (makruzz.com) and Gonautika (gonautika.com). Carrying corals and shells is a punishable offence under Indian penal laws. Accessing some tribal reserved areas is prohibited even for Indian nationals.
Reaching Destination: There are regular direct flights from Bengaluru, Chennai, Delhi, Kolkata and Mumbai, and there are no direct flights available from any other cities. One can also prefer to travel by sea as passenger ships are available from Chennai, Kolkata and Vishakapatnam.